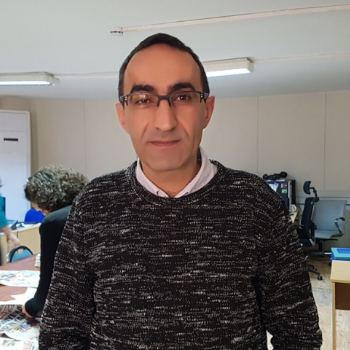 Defendants: Fatih Polat
Media Outlet and Position: Evrensel newspaper – Editor-in-Chief
Accusations: Insulting the President
Possible sentence: one up to four years
Court: Bakırköy 31. Civil Court, İstanbul
Case Background:
Evrensel Editor-in-Chief Fatih Polat is facing charges of "insulting the President" over a column he wrote in May 2017 titled "What do respondents say about these allegations regarding Erdoğan's family". The column was quoting another article written by journalist Craig Shaw which has revealed Erdoğan's family's off-shore accounts in Malta.
A public prosecutor later filed a lawsuit on Polat's column accusing him of "insulting the President". The indictment reads as follows:
"It does not matter whether news articles that include insult and defamation are being copied by another source or not. Those who publish such articles containing accusations are considered equally responsible as those who wrote the article. Otherwise, anyone can make someone else write such an article about their critics and publish it abroad."
The indictment also states that the news article in question refers to some off-shore accounts while accusing the President of the Turkish Republic and his family, but fails to produce any proof that would falsify the claims made in the published article.
The Bakırköy Court accepted the indictment and set the first hearing for February 7, 2019, where he faced a possible sentence of one to four years in prison. Polat and his legal team, as well as President Erdoğan's lawyer, were in attendance. Polat's lawyers argued there were relevant documents missing from the court's files. The court granted them additional time to submit these documents, adjourning the case until May 14, 2019.
On May 14, the court requested to get the second opinion of the Journalists Union of Turkey (TGS) and Journalists Association of Turkey (TGC) on the article's author in dispute Craig Shaw and his website. The hearing was postponed to September 17.
During the On September 17 hearing, the court noted that the expert opinions of TGS and TGC on journalist Shaw and the website quoted as a source in Polat's article were received and added into the case file. Polat's lawyers requested additional time to prepare defense statement. Next hearing will take place on November 14.
Polat has been charged in several other cases because of his journalistic work. He was previously sentenced in a separate case on charges of "revealing identity in periodicals" and fined 10,000 Turkish Liras, a verdict that was later suspended. Polat has also been accused of providing extensive information about a defendant that would have led to the identification of that defendant in an ongoing investigation. He is also a defendant in other cases, where he faces similar charges of "insulting the President".