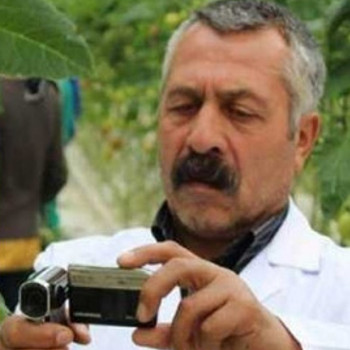 Defendants: Abdullah Kaya
Media Outlet and Position: Dicle News Agency – Correspondent
Accusations: Aiding and abetting a terrorist organization whilst not being a member
Possible Sentences: –
Court: Ağrı 2. High Criminal Court
Case Background: 
Abdullah (Abdulhalik) Kaya, Ağrı correspondent for the now-closed Dicle News Agency (DİHA), was arrested on December 24, 2017, after his sentence of four years and two months in prison on the charges of "membership in a terrorist organization" were approved by the appeals court.
Kaya had been initially detained on January 21, 2017, in the case following a police raid on his house in Turkey's Ağrı province and was released on May 11, pending trial after almost four months in detention.
Kaya was released on October 30, 2019, following his lawyer's appeal to be released on parole under the new judicial reforms to allow defendants to apply for release if an appeal is pending at the Supreme Court of Cassation.
However, Kaya is also facing a second trial on charges of "aiding and abetting a terrorist organization whilst not being a member" due to photos he took during a festival in 2014, in Ağrı. Photos, in which the outlawed Kurdish organization PKK flags are seen, were cited as criminal evidence. Read more on his case.
The next hearing was scheduled to take place on May 14, 2020. Due to suspension of all judicial proceedings from late March until June 15 because of COVID-19 pandemic, the May 14 hearing was postponed to October 20, 202o.
DİHA was shut down by order of a decree law, along with 14 other media outlets, on October 29, 2016.