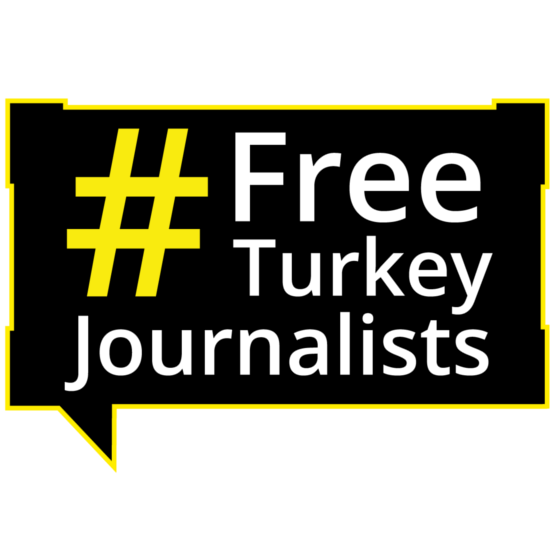 Ahmet Memiş, Cemal Azmi Kalyoncu, Gökçe Fırat Çulhaoğlu, Ünal Tanık, Yakup Çetin, Yetkin Yıldız
Defendants: Ahmet Memiş, Cemal Azmi Kalyoncu, Gökçe Fırat Çulhaoğlu, Ünal Tanık, Yakup Çetin, Yetkin Yıldız, Ali Akkuş
Media Outlet and Position: Rota Haber, Aktif Haber, Sabah, Türksolu, Zaman Newspapers – Columnists, journalists
Accusations: Membership of a terrorist organisation; Aiding and abetting a terrorist organisation
Possible sentences:
Court: İstanbul 25. High Criminal Court
Case Background:
Eight journalists of various media outlets – Ahmet Memiş, Ali Akkuş, Atilla Taş, Cemal Azmi Kalyoncu, Gökçe Fırat Çulhaoğlu, Ünal Tanık, Yakup Çetin, Yetkin Yıldız – were arrested in 2016 as part of a purge of journalists allegedly linked to the U.S.-based cleric Fethullah Gülen, who Turkey's government accuses Gülen of having established a "parallel state structure" and blames him for the failed July 15, 2016 coup attempt. A trial with a total of 29 journalists as defendants began on March 31, 2017, where they were accused of having been part of the Gülen movement's "media wing" in Turkey, facing up to 10 years in prison on the charges of "membership of a terrorist organisation" and "aiding and abetting a terrorist organisation."
While the trial was ongoing, a second indictment on the charge of "attempting a coup" was submitted to the court with prosecutors requesting to merge the case files.
During the final hearing of the trial, which took place on March 7 and 8, 2018, the court sentenced 25 journalists to prison sentences varying from two years to 7 years and 6 months on the charges of "membership of an armed terrorist organization", "aiding and abetting a terrorist organization whilst not being a member", while acquitting all defendants of coup attempt charges. The defendants who were in pretrial detention remained under arrest.
The regional court of appeal in Istanbul approved the sentences on October 22, 2018.
The Supreme Court of Cassation overturned the sentences of six journalists for "membership of a terrorist organization" – Memiş, Kalyoncu, Fırat, Tanık, Çetin, Yıldız – on March 16, 2020, requesting a retrial on the charges of "aiding a terrorist organization" and ordering their release.
The Supreme Court also overturned the sentences given to Zaman newspaper journalist Akkuş and former Meydan newspaper columnist Atilla Taş on terrorism-related charges.. It ordered a retrial for the latter on the charges of "insulting the president". Akkuş was released after his sentence was overturned.
Following the Supreme Court of Cassation ruling, the file was sent to Istanbul 25. High Criminal Court for a retrial. Six journalists on retrial were released on June 15, 2020.
The first hearing for the retrial of the six journalists was scheduled for November 4, 2020. During the hearing, the defendants submitted their first defense statements. All defendants requested the judicial control measures imposed against them to be lifted. The court rejected all requests.
The trial was adjourned to March 31, 2021.