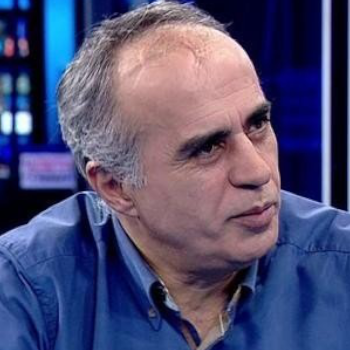 Defendants: Ahmet Sever
Media Outlet and Position: Milliyet Newspaper and CNN Türk – Former News Editor
Accusations: Insulting a public official (Mustafa Varank)
Possible sentence: from 1 year 2 months to 4 years 8 months
Court: İstanbul 2. Criminal Court
Case Background: 
Ahmet Sever, the former news editor of now pro-government Milliyet and CNN Türk, is facing prosecution on the charges of "insulting the president" over his memoir when he was the press chief advisor of the former president Abdullah Gül.
The indictment was filed following the complaint of President Erdoğan, and claimed that Sever accused Erdoğan of "judicial Intervention", "arbitrary and wasteful spending of opportunities and funds of the state", "bringing down the state", and "ending the legal system" in his book where he "exceeded the limits of freedom of expression and press".
Sever faces a total sentence of up to eleven years and one month in prison in three separate defamation lawsuits filed over his book.
During the first hearing of this case on April 4, 2019, the court submitted a written request to the Ministry of Justice to take Sever's defense abroad.
The second and third hearing took place on October 10, 2019 and on February 13, 2020, during which defense lawyers repeated their requests for Sever's defense statement to be taken from abroad.
Due to suspension of all judicial proceedings between March and June 15 because of COVID-19 pandemic, the fourth hearing scheduled for May 14 was postponed until September 15.
During the most recent hearing on September 15, the judge decided in its interim ruling to wait for Ahmet Sever's defense statement to be submitted from abroad and accepted Erdoğan's request to participate in the trial in person. Sever's lawyer underlined that the charges are not acceptable because of a journalistic book, which Sever wrote as his memoir regarding official duty."
During the hearing on December 3, 2020, Sever did not attend the hearing and his lawyer was on sick leave. The court decided to wait for a reply from the Ministry of Justice on the request to take Sever's defense statement abroad.
During the sixth hearing on March 23, 2021, Sever's lawyers requested for the response for the rogatory request to be waited as there had been no official response to the previous requests by the authorities.
The court accepted this request and adjourned the hearing to September 9, 2021.