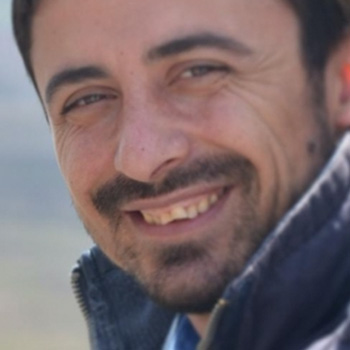 Defendants: Arafat Dayan
Media Outlet and Position: Demokratik Ulus newspaper – former Managing Editor
Accusations: Spreading terrorist propaganda
Possible sentences: –
Court: İstanbul 2nd High Criminal Court
Case Background:
Arafat Dayan, the former managing editor of pro-Kurdish weekly Demokratik Ulus newspaper, is being prosecuted on the charges of "spreading terrorist propaganda" due to a retrial of two previos cases sentenced him to over ten years.
Dayan, who was arrested on July 1, 2016, in Mersin's Tarsus district over an existing arrest warrant when he went to the district police center for renewal of his driving license, was sentenced on terrorist propaganda in two separate cases.
The first trial, started in the Istanbul 23rd High Criminal Court, conducted by combining six separate indictments against him. The indictments cited the news and articles in 37 different issues of the newspaper published between 2012 and 2014 as criminal evidence.
The court sentenced Dayan to two years in prison and then increased the sentence to five years, on the grounds that the alleged crime was committed through the press consecutively. The sentence was finally reduced to 4 years and 2 months due to Dayan's good conduct.
Dayan was sentenced to 5 years and 10 months in prison in a second trial conducted by İstanbul 23. High Criminal Court over "terrorist propaganda". The Supreme Court upheld this decision on May 12, 2015.
While serving his sentence, a judicial reform package that came into force on October 24, 2019 enabled a request of a retrial. The regulation added the following sentence to the 7th article of the Anti-Terror Law: "The statements and thoughts that do not exceed the limits of reporting or that are made for the purpose of criticism do not constitute a crime".
With the amendment in the law, the execution of Dayan's sentence was ceased due to re-trial, having him released on November 7, 2019.
The retrial of Dayan in the Istanbul 2nd High Criminal Court started in February 2019. The 17th hearing, was to be held on April 2, 2020, was postponed due to the COVID-19 pandemic. The 18th hearing will be held on September 17, 2020.