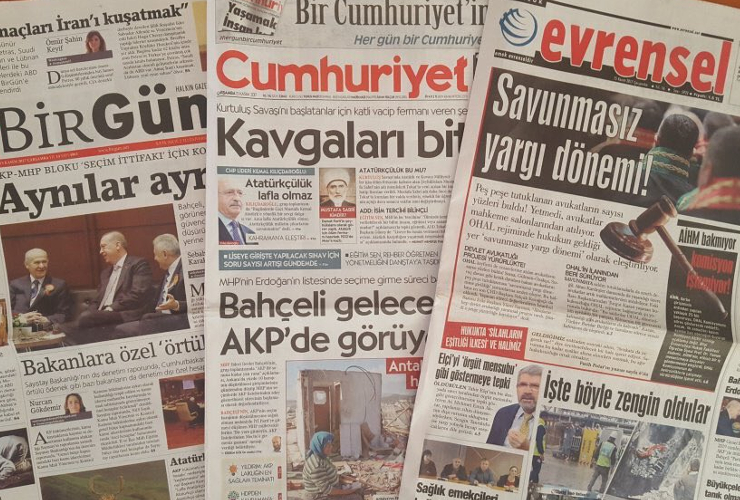 Defendants: Canan Coşkun
Media Outlet and Position: Cumhuriyet – Reporter
Accusations: Targeting an individual/Indicating a target to a terrorist organization
Possible sentence: 1 up to 3 years
Court: İstanbul 26. High Criminal Court
Case Background: 
Canan Coşkun, a reporter for independent Cumhuriyet newspaper, is being accused of "targeting an individual" after she referred to a 'secret witness' by name in the case in which academics Nuriye Gülmen and teacher Semih Özakça were tried as part of the Revolutionary People's Liberation Party/Front (DHKP-C) investigation.
Nuriye Gülmen and Semih Özakça were dismissed from their positions by a non-governmental decree under the state of emergency and went on hunger strike for 324 days, a proportion of which they spent in pretrial detention.
According to local reports, a member of DHKP-C who later opted for "effective remorse" became a witness in the investigation. Due to the confidentiality of the case, the witness' name was kept secret. Coşkun, a court reporter for Cumhuriyet, revealed the witness' name whilst reporting on the case.  The charges relate to "indicating a target to a terrorist organization".  The prosecution is demanding a sentence for Coşkun of between one to three years.
The third hearing will take place on July 19.