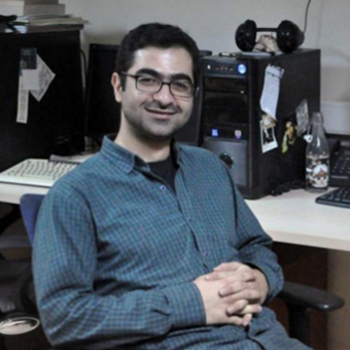 Defendants: Cem Şimşek
Media Outlet and Position: Evrensel – Managing Editor
Accusations: Insulting the president
Possible sentence: 4 years 8 months
Court: Bakırköy 27. Criminal Court, İstanbul
Case Background:
Cem Şimşek, former managing editor of daily Evrensel, is accused of "insulting the President" over an article in which he evaluated German cartoonists' drawings of President Erdoğan. He is facing up to 4 years and 8 months in prison. The first hearing in this case took place on October 10, 2019.
During the first hearing, Şimşek and his lawyers were present in the courtroom. Şimşek's lawyers claimed that the article in dispute is within the press offenses by law, therefore the case does not fall under the appointed court, asking for a decision of non-jurisdiction. The court adjourned the hearing until October 31, 2019 in order to evaluate the defense lawyers' request.
In a separate case, an investigation was opened earlier against Evrensel and its managing editor Şimşek following an official complaint filed by Minister Albayrak's lawyer about the article titled "Albayrak gives green light to an offensive economic agenda that affect workers", published on July 13, 2018. Albayrak's lawyers filed the case against the daily on the charges of "not publishing the correction and reply", while accusing the editor of "insult". Both charges are different in terms of criminal laws, and are to be evaluated in the same file, although Evrensel lawyer has requested to separate files.
The second hearing of the trial at Istanbul Bakırköy 27. Civil Criminal Court was held on July 6, 2020. At the hearing, Şimşek was represented by his lawyer on Şimşek's absence and requested additional time to prepare the defense.
During the third hearing on October 27, 2020, parties did not attend the hearing. The hearing was postponed to January 19, 2021.
During the hearing on January 19, 2021, Şimşek submitted his defense stating that this criminal case was filed four years after the publication of the disputed cartoons which is evidence of an attempt to criminalize the editor on baseless charges. Şimşek noted that he could not be held responsible of cartoons that were within the scope of freedom of expression. Şimşek also stated that the content does not contain any criminal element and they were previously published on other websites as well. He requested his acquittal.
The prosecutor requested additional time to prepare the final opinion.
The trial was adjourned until April 15, 2021.