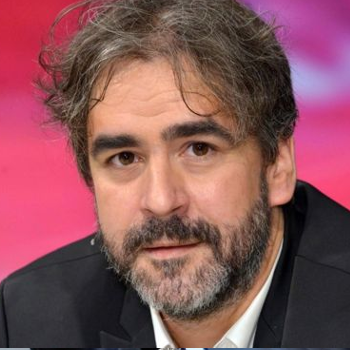 Defendants: Deniz Yücel
Media Outlet and Position: Die Welt – Journalist
Accusations: Making terrorist propaganda; Inciting public to hatred and animosity
Possible sentence: 4 to 18 years
Court: İstanbul 32. High Criminal Court
Case Background:
Turkish authorities arrested Turkish-German journalist Deniz Yücel, a correspondent of the German newspaper Die Welt, on February 27, 2017, nearly two weeks after detaining him on allegations of spreading propaganda for the outlawed Kurdistan Workers' Party (PKK) and the movement headed by U.S.-based cleric Fethullah Gülen, whom Turkey's government blames for the failed July 15, 2016 coup attempt.
Yücel was released on February 16, 2018, pending trial, after more than a year in pretrial detention with no indictment prepared. The prosecution presented an indictment on the day of Yücel's release. Yücel was released following a meeting between President Erdoğan and then German Foreign Minister, Sigmar Gabriel.
Prior to his arrest, Yücel had reported on emails leaked by leftist hacker collective RedHack that purportedly were from the account of Turkish Energy Minister Berat Albayrak, the son-in-law of President Recep Tayyip Erdoğan. Yücel reportedly faces charges that carry up to eighteen years jail term.
During a hearing on June 28, 2018, the request for Yücel's acquittal was rejected and the case adjourned until December 20, 2018. The court accepted the request for the journalist's rogatory defense statement to be made from Germany, as he had returned to Germany after his release. At the same hearing, Yücel's lawyer stated that Yücel continues to wait for a date to be set by German authorities for him to give his defense statement from Germany.
At a following hearing on April 11, 2019, Yücel's lawyer requested the case be adjourned until after Yücel's statement was delivered at a rogatory court in Berlin, on May 10, 2019. The court granted the request, and has set his next hearing for July 16, 2019.
On May 10, Yücel had presented his defense statement in a Berlin court as the Turkish court has granted the permission.
In the July 16 hearing, the court reported that Yücel's statement submitted in Germany has not been officially received. His lawyer presented the recent judgment of the Constitutional Court on his case, finding violation of the right to liberty about his unlawful pretrial detention in Turkey and requested immediate acquittal. The court rejecting the request adjourned the hearing until October 17 in order the statement to be received by then.
During the fifth hearing on October 17, the court stated that Yücel's statement submitted in Berlin was officially received. The judge in the court panel reacted to Yücel's claim in his statement on being arrested and released illegally, stating the court has never released anyone unlawfully.
The prosecutor requested additional time to prepare final opinion despite Yücel's lawyer asked for a swift decision on the case. The court adjourned the case until February 13, 2020.