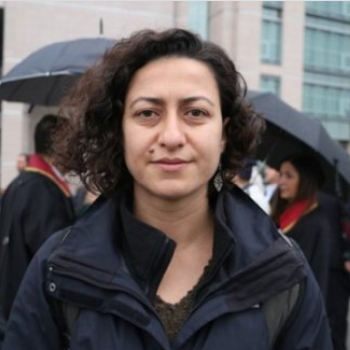 Defendants: Derya Okatan
Media Outlet and Position: Artı Gerçek – Reporter
Accusations: Defamation
Possible sentence: – (Compensation)
Court: İstanbul 39. Criminal Court
Case Background:
Derya Okatan, a reporter for Artı Gerçek TV channel, is facing charges of "insult" following a complaint by lawyer Onur Kale, who is accused of sexually assaulting eight women in Mersin police center during police examination. Okatan, who was then-managing editor of ETHA news agency, is being tried for an article reporting on the accusations on ETHA. The agency was fined with compensation back then which was paid. Kale is now suing Okatan separately for being responsible for the published content on "insult" charges.
Okatan is also being tried in a separate case along with five other journalists for reporting on leaked emails of Minister of Finance Berat Albayrak who is also Erdoğan's son-in-law. Journalists are facing prison on several charges such as "spreading terrorist propaganda," "intercepting with the information systems" and "removing data".
The hearing will start on February 20, 2020, at İstanbul 39. Criminal Court.