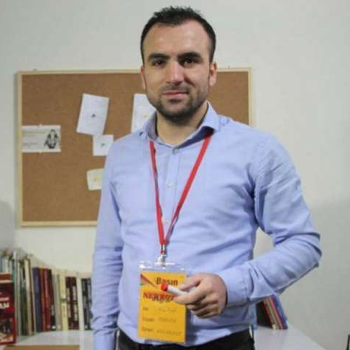 Defendants: Ferhat Parlak
Media Outlets and Positions: Silvan Mücadele newspaper – Owner, reporter
Accusations: Membership of a terrorist organization
Possible sentence: –
Court: Diyarbakır 11. High Criminal Court
Case Background
Ferhat Parlak, the owner of Silvan Mücadele local newspaper, was arrested on April 14, 2018, on the charges of "being a member of a terrorist organization" based on anonymous witness statements.
After spending 15 months in pretrial detention, Parlak was released on bail on the day he was first brought in front of a court on July 9, 2019. During the hearing, an anonymous witness with now revealed identity changed his statement, claiming that he did not know Parlak in person and does not know whether Parlak is a member of an organization or not. The witness is learnt to be a criminal, who wished to parlay on remorse law by giving statements in other cases.
The court adjourned the next hearing until November 6, 2019.
During the second hearing on November 6, more witnesses were heard. Witnesses stated that they knew Parlas as a journalist, while the witness once anonymous reiterated his claim that he did not know Parlak in person. He added that he was tortured in custody and the note incriminating Parlak was put in his pocket by force. The court adjourned the case until February 17, 2020.
During the February 17 hearing, the court stated that the secret witness with the code name "Çaylak" was heard in between the hearings. Three other witnesses are yet to give their statements. Parlak's lawyer requested other witnesses to be heard in the presence of the defense. The court adjourned the case until May 6, 2020.
Due to suspension of all judicial proceedings since early March until June 15 because of COVID-19 pandemic, the May 6 hearing is postponed to September 21.