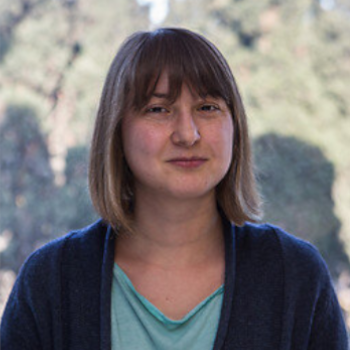 Defendants: Hazal Ocak, Alev Çoşkun
Media Outlet and Position: Cumhuriyet newspaper – Reporter, Publisher
Accusations:  Defamation
Possible sentences: one million Turkish Lira compensation
Court: Anadolu 14. Civil Court, İstanbul
Case Background:
Hazal Ocak, a reporter for independent Cumhuriyet newspaper, and Alev Coşkun, the publisher and head of the Cumhuriyet Foundation, have been charged with "defamation" over an article published about businessman Mehmet Cengiz, the chair of Cengiz Holding.
The article titled "Luxury outhouse with a Bosphorus view" was published on October 6, 2019, which followed Cengiz's complaint about "defamation and dis-credibility", asking for one million Turkish Lira compensation from the newspaper.
Cengiz had previously targeted Cumhuriyet over its investigative reporting on Panama Papers, which revealed offshore accounts of hundreds of politicians, businessmen around the world including Mehmet Cengiz and Erdoğan's son-in-law Berat Albayrak. Following Cumhuriyet's reporting, Cengiz was reported to have called the newspaper and threatened the staff with death.
During the first hearing in this case on January 8, 2020, Cengiz's legal team accused the news report as fake news and damaged Cengiz's reputation. Journalist Ocak was present in the courtroom and denied all charges, saying she reported on it because it was newsworthy.
During the second hearing on January 23, the court accepted the request of Ocak's lawyer for a witness to be heard in the next hearing and adjourned the trial until March 4.
During the third hearing on March 4, the court heard witnesses of the defense and requested case-files of filed lawsuits about the businessman's land in the news story following Ocak's lawyer's request. The complainant was granted two weeks to respond to defense witnesses' testimonies. The trial was adjourned until June 17, 2020.
During the June 17 hearing, lawyers of Cumhuriyet Newspaper and of Cengiz Holding did not attend the hearing, submitting an official excuse of the coronavirus pandemic. The parties' excuses were accepted by the court and the trial was adjourned with the fifth hearing to be held on November 4, 2020.
During the November 4 hearing, Ocak did not attend the hearing and was represented by her lawyers. The court ruled to re-examine the filed together with the new evidence submitted to the court and adjourned the trial to January 20, 2021.