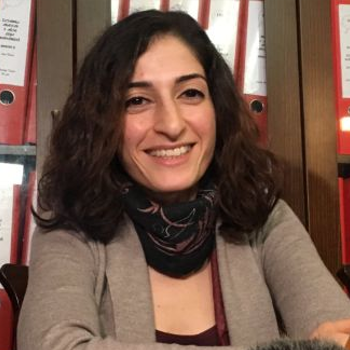 Defendants: Meşale Tolu, +26 others
Media Outlet and Position: ETHA – Journalist, Translator
Accusations: Making terrorist propaganda; Membership of a terrorist organization
Possible sentence: up to 15 years
Court: İstanbul 29. High Criminal Court
Case Background: 
Meşale Tolu, a journalist and translator at the left-wing news agency Etkin Haber Ajansı (ETHA), was arrested on May 5, 2017, and faces up to 15 years in prison on charges of "membership of a terrorist organization" and "making propaganda for a terrorist organization". Tolu, who was born in Germany to parents from Turkey and became a German citizen in 2007, was taken into custody on April 30, 2017, amid a crackdown on socialist organizations in Turkey. In December 2017, she was released after her second hearing along with 5 others, who were held in pretrial detention for eight months.
She is accused of having ties with the outlawed Marxist-Leninist Communist Party (MLKP). At a hearing on April 26, 2018, Meşale's case was heard along with 18 defendants, and was then merged with another case that has nine defendants. All defendants asked for acquittal, as well as removal of the security check and travel ban placed on them.
During another hearing on August 20, 2018, Tolu's travel ban was lifted. Until then Tolu was in Turkey with her child, who is a student of a primary school in Germany, causing her son to miss much of the academic year. Tolu's husband's travel ban was also lifted after October 16-hearing. Tolu and her family have since returned to Germany.
At the eighth hearing of her case on January 10, 2019, Tolu was not in attendance.  The court decided to re-evaluate the defense's requests, only after hearing an anonymous witness's statement and adjourned the next hearing until May 23, 2019.