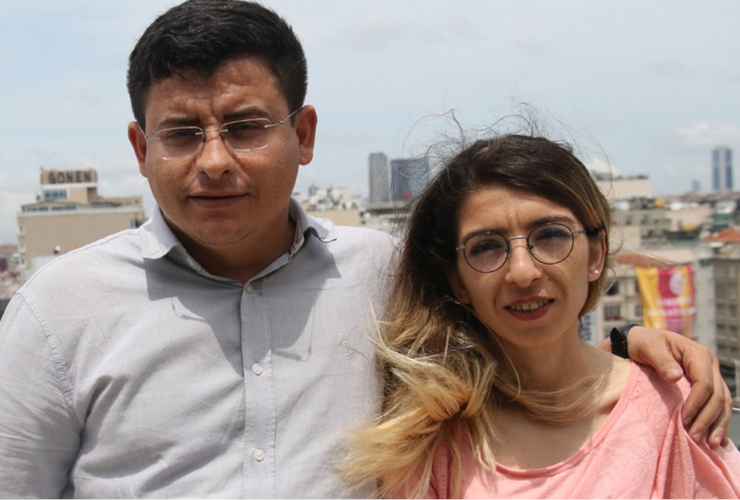 Sadiye Eser, Sadık Topaloğlu
Defendants: Sadiye Eser, Sadık Topaloğlu
Media Outlet and Position: Mezopotamya News Agency – Reporters
Status: Imprisoned (in bold)
Facility: Bakırköy Women Prison, Metris Prison
Accusations: Membership of a terrorist organization
Possible sentences: –
Court: İstanbul
Case background:
Sadiye Eser and Sadık Topaloğlu, reporters for pro-Kurdish Mezopotamya News Agency, were arrested on December 3, 2019, on the charges of "membership of a terrorist organization" in Istanbul as part of simultaneous police operations in several cities.
Initially detained on November 29, 2019, both journalists were accused on the basis of a witness statement, for  participation in press events, earlier detention in the ongoing KCK Press trial and digital material found on their phones, including Kurdish songs.
Both Eser and Topaloğlu are currently held in prison, former in Bakırköy Women's Prison and the latter in Metris Prison, İstanbul.
First hearing will take place on March 26, 2020.