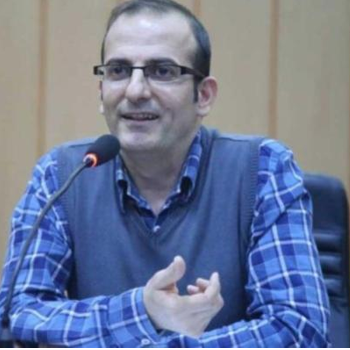 Defendants: Yusuf Karataş
Media Outlet and Position: Evrensel Newspaper – Columnist
Accusations: Founding and leading a terrorist organization
Possible sentence: 15 up to 22.5 years
Court: Diyarbakır 9. High Criminal Court
Case Background: 
Yusuf Karataş, a columnist for Evrensel, was arrested on July 27, 2017, as part of a Diyarbakır-centered operation against the Democratic Society Congress (DTK), a union of pro-Kurdish civil society organizations. Karataş is accused of "founding and leading a terrorist organization" because of his position at Evrensel newspaper and his participation in DTK activities.
Evrensel reported that investigators asked Karataş questions such as why he joined protests against the 2011 Roboskî massacre, in which 34 Kurdish citizens were killed in a bombing by Turkey's air force.
Karataş was released on bail on September 22, 2017, after 57 days in pretrial detention at Diyarbakır D-type Prison. During the hearing on May 30, 2018, Karataş requested removal of judicial control which obliges the defendant to go to court and sign attendance sheet every week. Court decided to reduce the number of his signatures to once in a month but did not lift the judicial control entirely.
During a hearing on November 21, 2018, Karataş claimed that the case was politically motivated, while the prosecutor requested a sentence from 15 up to 22.5 years in prison for Karataş. The court ruled to lift the judicial control on the journalist, while maintaining his travel ban, and adjourned the hearing until April 3, 2019.
During the hearing on April 3, 2019, the court ruled to maintain Karataş's travel ban and to have his voice recordings analyzed. During the hearing on September 11, 2019, the court ruled to wait for the forensic report of the tape recordings. The request for the international travel ban to be lifted was rejected. The court adjourned the trial until December 25, 2019.
During the December 25 hearing, the court upheld Karataş's travel ban, exempting him from being present in other court for hearings as his statement had already been presented. Next hearing is set for March 11, 2020.
During the most recent hearing on March 11, 2020, the prosecutor submitted his final opinion and requested a sentence for Karataş on charges of "membership in an armed organization". The court granted Karataş, who was not present in the hearing, and his lawyer additional time to prepare defense statements and adjourned the case to May 4.
Due to suspension of all judicial proceedings since early March until June 15 because of COVID-19 pandemic, the May 4 hearing is postponed to September 21.