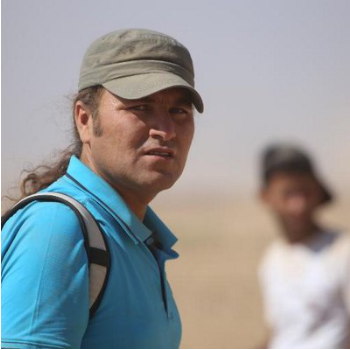 Defendants: Abdurrahman Gök
Media Outlet and Position: Mezopotamya Agency – Correspondent
Accusations:  Membership of a terrorist organization; Spreading propaganda consecutively for a terrorist organization via the press
Possible sentence: from 9 years 4 months 15 days up to 28 years 1 month 15 days
Court: Diyarbakır 5. High Criminal Court
Case Background:
Abdurrahman Gök, a correspondent for Mezopotamya News Agency, faces prosecution on the charges of "membership of a terrorist organization" and  "spreading terrorist propaganda via the press" over news reports.
Gök was briefly detained on October 9, 2018, as part of the investigation on Kurdistan Communities Union (KCK) supports the Kurdish community's autonomy. He was released on October 12, 2018, after 3 days in police custody with judicial control.
The indictment was completed after two years and submitted to the court on September 24, 2020. The prosecutor requests a sentence for Gök up to 28 years in prison for allegedly being an active member of press branch of KCK.
The first hearing took place on February 23, 2021.
Some journalists who wanted to attend and cover the hearing were not taken to the courtroom due to COVID-19 measures.
Gök stated in his defense that his journalistic activity was being punished. In addition, Gök said that the photos presented as evidence against him in the case file were the news materials and he requested his acquittal.
Gök's lawyer requested that the anonymous witness who testified against Gök to be heard in the next hearing. Also, he requested that the judicial control measures applied to Gök be lifted.
The court lifted Gök's international travel ban and decided that the anonymous witness will be heard in a private session at the next hearing.
Gök and his lawyers were present in the courtroom.
The court stated that an anonymous witness called "Sabir", who testified against Gök, was heard in between hearings.
Gök stated that the statements of anonymous witnesses do not reflect the reality and that the information given by this witness about himself is public information that can be easily accessed online.
The next hearing was adjourned to September 30, 2021, for the prosecutor's request of additional time to prepare the final opinion.