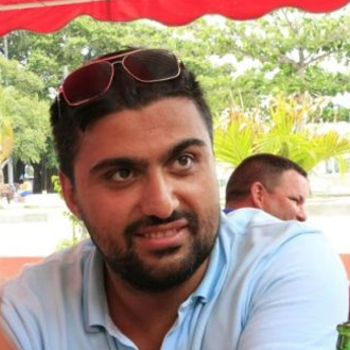 Defendants: Adil Demirci
Media Outlet and Position: ETHA News Agency – Reporter
Accusations: Terrorist propaganda; Membership of a terrorist organization
Possible sentences: 15 up to 22 years 6 months
Court: İstanbul 25. High Criminal Court
Case background:
Adil Demirci, a reporter of Etkin News Agency (ETHA), was arrested on April 17, 2018, after four days in police custody on charges of "membership of a terrorist organization" and "making terrorist propaganda". Demirci, who lived in Germany, was taken into custody after a police raid on his house while he was in Istanbul.
During the first hearing on November 20, 2018, a judge at the İstanbul Çağlayan Adliye 25. High Criminal Court ordered the continued detention of Adil Demirci, who is being held on charges of "membership in a terrorist organization" and "creating propaganda for a terrorist organization" for his coverage between 2013-2015 of the conflict in Kobane, and the funerals of those who lost their lives in the violence. He is facing a sentence from 15 up to 22 years and 6 months in prison.
Demirci was released after the second hearing on February 14, 2019, marking 10 months in detention with a ban on leaving the city. During the third hearing on April 30, an intelligence report about Demirci's activity in Northern Iraq was submitted. Demirci denied the claim. His lawyers requested the report be taken out of the file for violating the right to a fair trial along and that the travel ban be lifted. All requests were denied by the court.
During the hearing on October 15, 2019, the court rejected the request the travel ban to be lifted, adjourned the hearing until February 13, 2020.