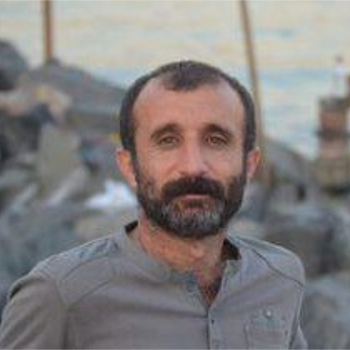 Defendants: Ali Sönmez Kayar, +7 others
Media Outlet and Position: ETHA – Reporter
Status: Imprisoned
Facility: Silivri Prison, Istanbul
Accusations: Membership of a terrorist organization
Possible sentence: up to 15 years
Court: İstanbul 32. High Criminal Court
Case Background: 
Ali Sönmez Kayar, a reporter for Etkin News Agency (ETHA), was arrested on February 6, 2018, on allegations of "membership of a terrorist organization". Kayar was first detained by police on February 1st while leaving his work.  Six co-defendants were arrested following simultaneous raids on their houses. The case has eight defendants in total, having six in pretrial detention. Kayar has been released from detention following the hearing on October 31, 2018, after marking 9-month-imprisonment at Silivri Prison, Istanbul.
Kayar was brought to court for the first time on July 13, accused of "membership of Turkey's Marxist-Leninist Communist Party" which, as of 2007, is listed as an active terrorist organization in Turkey. Kayar's journalistic work and attendance at the funeral of those killed in the bomb attack on October 10, 2015, in Ankara is cited as criminal evidence in the indictment.
On October 31, the court released all defendants in detention in the case with a travel ban and adjourned the hearing till February 19, 2019.
During the last hearing on February 19, defense lawyers requested missing documents to be submitted, the court adjourned the next hearing until May 28.
ETHA journalists have become the subject of many other cases. They have become a target of the government for their reporting. As of today, six ETHA journalists and reporters, including Ali Sönmez Kayar, are under detention because of their work. Other journalists who are in pretrial detention are İsminaz Temel, Havva Cuştan, Adil Demirci, Semiha Şahin, Pınar Gayıp.
To find out more about the individual jailed journalists in this case, please go to "Cases" page.