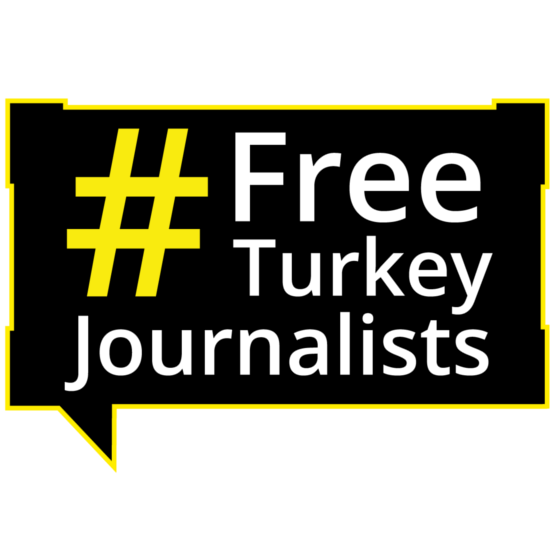 Defendants: Kerim Karakaya, Fercan Yalınkılıç, Mustafa Sönmez, Merdan Yanardağ, Sedef Kabaş, Orhan Aydın, +32 others
Media Outlets and Positions: Bloomberg, Halk TV, Tele1 TV, Sol Haber portal – Reporters, Economists, Columnists, Anchors
Accusations: Defying the law on capital market
Possible sentences: two to five years
Court: İstanbul 3.  Criminal Court
Case background:
Six journalists of various outlets – Bloomberg reporters Fercan Yalınkılıç, Kerim Karakaya; Economist and programme host at Halk TV Mustafa Sönmez; Founder editor-in-chief and journalists of Tele1 TV Merdan Yanardağ and Sedef Kabaş; and actor and SolHaber news portal columnist Orhan Aydın – along with 32 other co-defendants are being prosecuted on the charges of "defying the law on capital market".
Bloomberg journalists Yalınkılıç and Karakaya are accused over a news story published on Bloomberg on August 10, 2018. The article was about the biggest currency shock in the country since 2001 and how authorities and banks were responding to it. Turkey's banking regulator BDDK filed a complaint on the news story on the accusations of trying to undermine the country's economic stability. Capital Markets Board of Turkey (SPK) is the official complainant against journalists.
Other journalists and defendants in the case are accused of their reactions and comments to the currency shock.
On June 14, 2019, almost a year later, the prosecutor's office filed an indictment against 38 defendants which was accepted by Istanbul 3. Criminal Court. According to the Capital Market Law (107/2), journalists are facing sentencing from two to five years in prison for "an attempt to undermine Turkey's economic stability, spreading misinformation, false and fake news, publishing news, reports and commentaries in order to affect investors' decisions and to financially benefit from it."
Charges brought against #Turkey #Bloomberg @business journalists @kerimkarakaya34 and @FercanY on charges of "undermining Turkey's economic stability" are absurd and should be dropped immediately.#FreeTurkeyJournalistshttps://t.co/M4ppRHggue

— IPI (@globalfreemedia) June 14, 2019
The first hearing took place on September 20, 2019. During the hearing, both Bloomberg journalists gave their first statements. Kerimkaya, an economy journalist for 20 years and a contributor to the Capital Market Law, said the news story stated that the US Dollar raised by 24% that day and we also mentioned that BDDK was to gather for a meeting, which both were facts. There is the precondition of gaining financial benefits from the speculation of the law article we are charged with. We didn't gain any benefit, nor this was speculation to affect the capital market.
Yalınkılıç stated the similar things, saying all based on facts and they have gained no benefits from this reporting.
During the second hearing that was held on January 17, the court continued to listen to the statements of other defendants in the case. The court rejected the acquittal requests, adjourned the next hearing until May 8 exempting those who already submitted their defense statements from attending the next hearing.
Due to suspension of all judicial proceedings from early March until June 15 because of COVID-19 pandemic, the May 8 hearing was postponed to October 23, 2020.
IPI called on Turkish authorities to drop all charges against journalists before the October 23 hearing. During the hearing, the court requested an expert opinion to review whether the defendants gain any benefit from the news articles under the Capital Market Law No: 107. The next hearing is scheduled to take place on February 26, 2021.