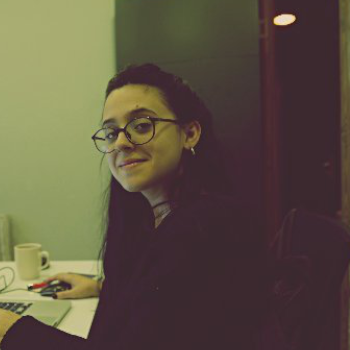 Defendants: Buse Söğütlü
Media Outlet and Position: Gazete Yolculuk – Reporter
Accusations: Targeting a public official who participated in anti-terror operations Possible sentences: –
Court: İstanbul 23. High Criminal Court
Case background:
Buse Söğütlü, a reporter of Gazete Yolculuk news website, faces charges of "targeting a public official who participated in anti-terror operations" due to her tweets criticizing the professional attitude of the Head Judge of Istanbul 37. High Criminal Court Akın Gürlek during a trial.
Although she applied to the relevant institutions to give a statement twice about the investigation, she could not make any statement. Söğütlü was detained on November 19, 2019 for 2 days as part of the investigation.
The first hearing of the trial took place on October 14, 2020.
Söğütlü gave her first defense statement during the hearing on October 14 noting that her tweets subject to trial are within the scope of freedom of expression, therefore cannot be considered crime. Her lawyer claimed that the tweets in question were posted during a criminal hearing where Söğütlü was present as a journalist reporting on Judge Gürlek's unprofessional behavior against defendants.
Söğütlü demanded her acquittal. The court ruled to forward the case file to the prosecutor's office for the preparation of a final opinion.
During the second hearing on December 30, 2020, Söğütlü submitted her defense via the Audio-Visual Informatics System (SEGBİS). The court decided to send writs to the Anti-Terror and Intelligence Units of the Police Department, and the National Intelligence Organization (MIT) for further information on whether the defendant has been involved in any terror-related activities.
The hearing on March 24, 2021, was adjourned until April 14 due to the change in court's panel of judges.
During the third hearing on April 14, 2021, Söğütlü and her lawyers were present in the courtroom.
The court requested Söğütlü to prepare a defense against an additional  charge of "insulting a public official" for the next hearing and granted additional time to the prosecutor to prepare the final opinion.
The next hearing will be held on September 14, 2021.