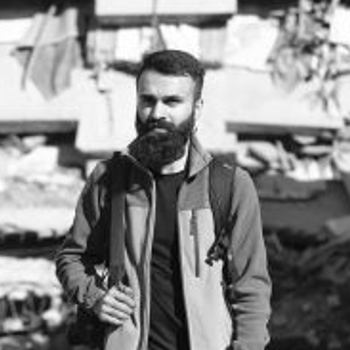 Defendants: Çağdaş Erdoğan
Media Outlet and Position: 140 Journos – Photojournalist
Accusations: Membership of a terrorist organization; Making terrorist propaganda
Possible sentence: –
Court: İstanbul 33. High Criminal Court
Case Background: 
Çağdaş Erdoğan, a photojournalist and video producer for several global news and photo agencies including AP, AFP and Getty Images, as well as the New York Times and the Guardian was ordered arrested on September 13, 2017. Çağdaş was taking a photograph in Istanbul's Kadıköy district when he was arrested for allegedly photographing the National Intelligence Service (MİT) social facility on September 2.
The 37-page long indictment accepted on November 25, 2017, accused Erdoğan of "membership of PKK/KCK terrorist organizations" and "making terrorist propaganda". His website, photos, documentaries and social media posts are presented as evidence of a crime.
Erdoğan was released on the first hearing on February 13, 2018, after six months in pretrial detention. During the hearing on June 1, the travel ban on Erdoğan was lifted.
During the third hearing on November 2, 2018, the court requested a document from Gendarme General Command and adjourned the hearing until March 26, 2019, on which the court ruled for additional time to examine the expert report submitted to the case and adjourned the hearing until May 7.
On May 7, the prosecutor asked for journalist's acquittal on charges of "membership of a terrorist organization", and sentencing for "terrorist propaganda". Next hearing is set for June 13.