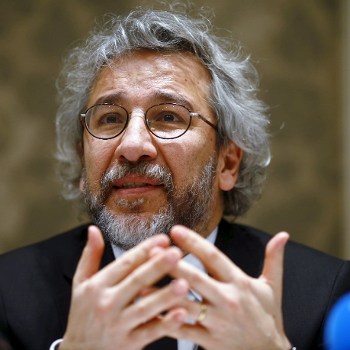 Defendants: Can Dündar, Abbas Yalçın
Media Outlet and Position: Cumhuriyet – Editor-in-Chief, Managing editor
Accusations: Insulting the president
Possible sentence: –
Court: İstanbul 2. Criminal Court
Case Background: 
Can Dündar, the former editor-in-chief of independent Cumhuriyet newspapers and Abbas Yalçın, lawyer and former managing editor of the newspaper, are charged with "insulting the president" over an article published in August 2015.
The article in dispute was covering an interview with one of the outlawed PKK leaders, Cemil Bayık. The interview quotes used in the article consisted of harsh criticism of Erdoğan which initiated the charges. Dündar and Yalçın are held responsible for the article's content as executives of the daily during the time the article was published, despite not having written the article.
Dündar, who is currently living in exile in Germany, where he fled to after a murder attempt in May 2016, faces several other charges for journalism and investigative work.
During the hearing on December 5, 2019, lawyer Yalçın requested the case be dismissed due to statute of limitations where, according to Turkish Press Law, a case in relation to a news article can be filed within four months after the article is published. Court rejected the request for dismissal and ruled to wait until the arrest warrant against Dündar is executed, and adjourned the hearing to January 16, 2020.