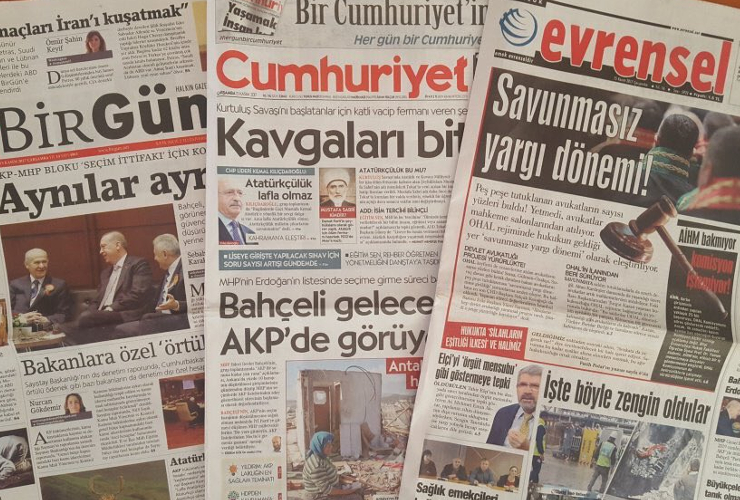 Defendants: Cem Şimşek
Media Outlet and Position: Evrensel – Managing Editor
Accusations: Defamation and Insult
Possible sentence: –
Court: Bakırköy 2. Criminal Court, İstanbul
Case Background: 
Cem Şimşek, the managing editor of daily Evrensel, is accused of "insult and defamation" of Minister of Treasury and Economics Berat Albayrak, who is also President Erdoğan's son-in-law, over an article published in Evrensel.
An investigation opened against Evrensel and its managing editor Şimşek following an official complaint filed by Minister Albayrak's lawyer about the article titled "Albayrak gives green light to an offensive economic agenda that affect workers", published on July 13, 2018. Albayrak's lawyers filed the case against the daily on the charges of "not publishing the correction and reply", while accusing the editor of "insult". Both charges are different in terms of criminal laws, and are to be evaluated in the same file although Evrensel lawyer requested to separate files.
Daily Evrensel is facing up to 100K Turkish Lira fine, while Şimşek faces criminal charges. During the first hearing on January 16, 2019, the court allowed Minister Albayrak to attend the next hearing upon his lawyer's request and adjourned the trial to March 5, 2019.
During a hearing on April 25, the court requested missing documents to be submitted and adjourned the hearing to September 12, 2019.