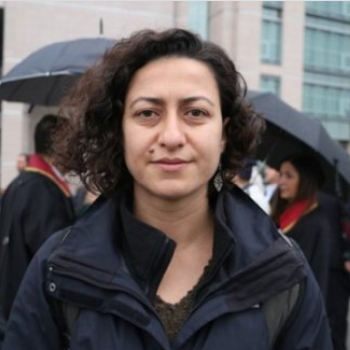 Defendants: Derya Okatan
Media Outlet and Position: Artı Gerçek – Reporter
Accusations: Defamation
Possible sentence: – (Compensation)
Court: İstanbul 39. Criminal Court
Case Background:
Derya Okatan, a reporter for Artı Gerçek TV channel, is facing charges of "insult" following a complaint by lawyer Onur Kale, who is accused of sexually assaulting eight women in Mersin police center during police examination. Okatan, who was then-managing editor of ETHA news agency, is being tried for an article reporting on the accusations on ETHA. The agency was fined with compensation back then which was paid. Kale is now suing Okatan separately for being responsible for the published content on "insult" charges.
The first hearing was held on February 20, 2020. The court decided to write a writ to Ankara Criminal Court which had conducted the prosecution of previous compensation case to have Okatan's statement.
The second hearing was supposed to be held on April 16, 2020. Due to the measures taken for the coronavirus pandemic, the hearing was postponed to September 24, 2020. However, the hearing on September 24, 2020 was also not taken in place due to the court judge being on leave.
The next hearing was scheduled for January 26, 2021.
Okatan is also being tried in a separate case along with five other journalists for reporting on leaked emails of Minister of Finance Berat Albayrak who is also Erdoğan's son-in-law. Journalists are facing prison on several charges such as "spreading terrorist propaganda," "intercepting with the information systems" and "removing data".
The third hearing was supposed to be held on January 26, 2021, yet since the presiding judge was on leave, the hearing was postponed to July 6, 2021. Okatan was represented by her lawyer in the courtroom. The prosecutor submitted the final opinion, requesting the acquittal of Okatan on the grounds that the news article that is subject of the charges is within the scope of press freedom.
The next hearing will be held on December 16, 2021.