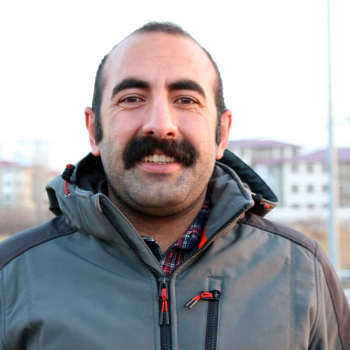 Defendants: Dindar Karataş
Media Outlet and Position: Mezopotamya Agency / reporter
Accusations:  Membership of a Terrorist Organization
Possible sentence: 5 years to 10 years
Court: Erzurum High Criminal Court
Case Background:
Dindar Karataş, a reporter for pro-Kurdish Mezopotamya Agency, faces prosecution on the charges of "membership of a terrorist organization" over several news reports he had covered.
It is reported that Erzurum Public Prosecutor's office opened an investigation against Karataş in 2019 and his phone was tapped as per the decision by Erzurum 2nd Criminal Peace Judgeship, dated December 13, 2019, as part of the investigation. It is also reported that the wiretapping had continued for six months.
On November 24, 2020, Karataş was detained by the police at his home. On November 26, he was arrested by court order and sent to Erzurum H Type Prison.
The prosecutor presented the indictment on November 30, 2020, accusing Karataş of actively seeking to publish news on behalf of a terrorist organization. The news reports on Mezopotamya Agency website were cited as criminal evidence.
During the first hearing on February 9, 2021, Karataş stated in his defense that all the conversations in his phone cited as criminal evidence were solely for journalistic activities which consisted of either chats with editors or news sources. He further stated that there was no concrete evidence in the indictment, and rejected all charges against him.
The prosecutor asked for the continuation of Karataş's pre-trial detention, stating that there was a flight risk and that other measures would be insufficient. The court ruled to release Karataş with an international travel ban imposed.
The court further sent a writ to the anti-terror police department asking any other criminal file against Karataş to be submitted.
During the second hearing on May 27, 2021, Karataş stated that there was nothing in the case file other than the news he made or posted as criminal evidence against him. Also, he stressed that the news cited in the indictment were fact-based articles, therefore they won't constitute a crime.
Karataş's lawyer requested additional time to complete the missing documents in the file. The court ruled for the continuation of the international travel ban on Karataş.
The next hearing was adjourned to September 7, 2021.