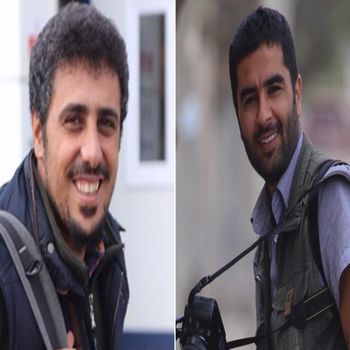 Defendants: Ersin Çaksu, Aziz Oruç (Separated case)
Media Outlet and Position: Özgürlükçü Demokrasi – Reporters, columnists, editors
Accusations: Overtly insulting the Turkish nation and the state
Possible sentence: –
Court: İstanbul 2. Criminal Court
Case Background:
Six journalists and editors of now-closed pro-Kurdish Özgürlükçü Demokrasi newspaper are being prosecuted over 20 different articles published in the daily between October and November 2016.
Journalists are accused of "overtly insulting the Turkish nation and the state" in relation to the articles which criticized Turkey's policies on Kurdish issues and military operations on Turkey-Syria border that have large population of Kurds. The indictment, citing only news articles published in Özgürlükçü Demokrasi, demands journalists be sentenced after separate evaluation of each case defendants.
The next hearing where Selman Keleş's file being evaluated will take place on June 20, 2019.
During the hearing on November 5, 2019, Keleş was represented by his attorney which stated that they have no further statement at this stage. The court ruled to wait for the execution of the arrest warrant on Keleş and adjourned the trial until November 28, 2019.
During the hearing on November 28, 2019, the case files of Ersin Çaksu and Aziz Oruç were separated.
Aziz Oruç was arrested on December 11, 2019 in relation to another criminal case until he was released after marking 11 months in detention on November 9, 2020.
During the first hearing of the separated case on September 24, 2020, Çaksu and Oruç were not present at the courtroom. Oruç's lawyers requested Oruç's participation in the next hearing via the Audio-Visual Informatics System (SEGBİS). The court granted the permission and issued an arrest warrant against Çaksu.
During the second hearing of the separated case on December 10, 2020, Oruç attended the hearing via SEGBİS and submitted his defense. In his defense, he stated that he was being persecuted for his journalistic activities. He further said that he does not regret for publishing the articles and that he would continue his job as usual in the future.The trial was adjourned to March 16, 2021.
At the hearing held on March 16, the court board ruled that the execution of the warrant against Ersin Çaksu should be awaited. The next hearing will be held on July 13.