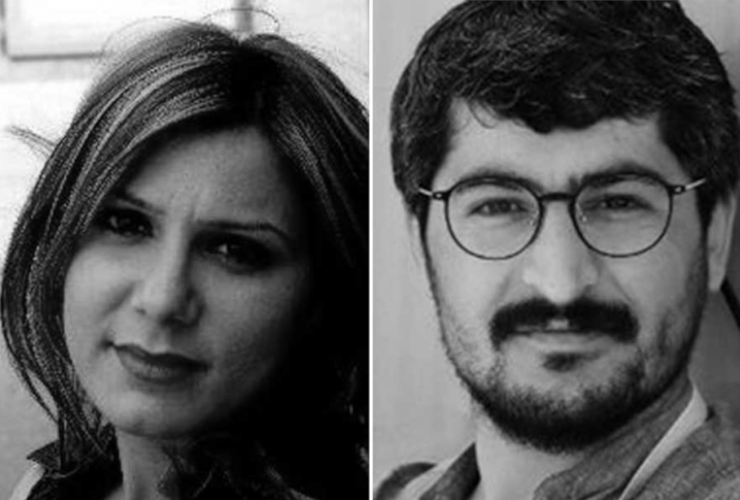 Hayri Demir, Sibel Hürtaş
Defendants: Hayri Demir, Sibel Hürtaş, +10 others
Media Outlet and Position: Mezopotamya News Agency, Artı TV – Reporter, Correspondent
Accusations:  Inciting the public to hatred and animosity; Conducting propaganda for a terrorist organization through publication
Possible sentences: up to 10 years 6 months
Court: Ankara 15. High Criminal Court
Case Background: 
Sibel Hürtaş, Ankara correspondent for Artı Tv, and Mezopotamya News Agency reporter Hayri Demir are facing criminal charges on "inciting the public to hatred and animosity" and "terrorist propaganda via media".
The Ankara Chief Public Prosecutor's Office seeks up to ten years six months imprisonment for each in the indictment in relation to both accusations. The prosecutor filed the case against two journalists along with ten other defendants over their news reports and social media posts about Turkish military operation to Afrin, Syria.
Both journalists were taken into custody in late January in relation to the case and released on bail after four days.
Hürtaş's interviews with former MP's – Osman Baydemir from pro-Kurdish party HDP and Ahmet Faruk Ünsal from ruling AKP – are cited as criminal evidence in the indictment.
Diyarbakır 5th High Criminal Court sentenced Demir in May 29 to one year six months and 22 days for "conducting propaganda for a terrorist organization" on social media. The sentence got suspended.
Next hearing will take place on September 6, 2018.