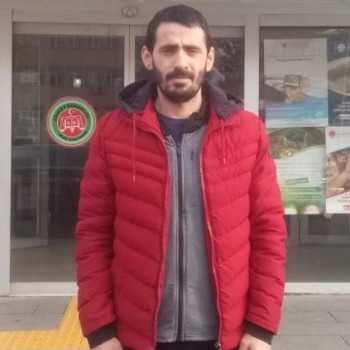 Defendants: İdris Sayılğan
Media Outlet and Position: DİHA – Reporter
Accusations: Spreading terrorist propaganda via press
Possible sentence: – 
Court: Muş 2. High Criminal Court
Case Background:
İdris Sayılğan, a reporter for the now-shuttered Dicle News Agency (DİHA), is facing charges of "spreading terrorist propaganda via press" over several social media posts shared between August 2015 and March 2016.
Sayılğan was arrested on October 24, 2016, on the charges of "being a member of a terrorist organization" in a separate case. His news reports and phone calls were presented as criminal evidence against him. In January 2019, Sayılğan was sentenced to eight years and three months in prison. In October 25, a coalition of 10 international press freedom and journalism organizations including IPI intervened at the European Court of Human Rights (ECtHR) in support of a case brought by Sayılğan. He was released on November 27, 2019, after over two years in detention.
During the first hearing on January 8, 2020, Sayılğan gave his defense statement in Kurdish, stating that same social media posts cited as criminal evidence in the current case were also included in the previous indictment he was tried and sentenced for. He denied all charges and requested his acquittal. The prosecutor submitted the final opinion, requesting Sayılğan's sentencing over terrorist propaganda.
The next hearing was adjourned until March 25, 2020.
Due to suspension of all judicial proceedings between March and June because of COVID-19 pandemic, the March 25 hearing was first postponed to May 13 and then to September 16.