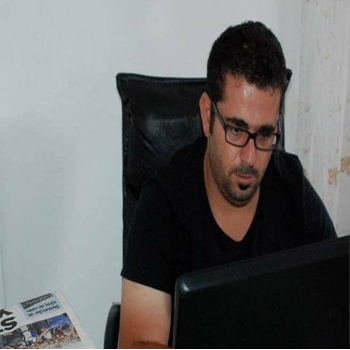 Defendants: İdris Yılmaz
Media Outlet and Position: Ajans Erciş – Reporter
Accusations:  Inciting public to hatred and hostility
Possible sentence: –
Court: Erciş 1. Criminal Court, Van
Case Background:
İdris Yılmaz, a journalist for Ajans Erciş, is facing charges of "inciting public to hatred and hostility" in relation to a photo in a Facebook post Yılmaz shared concerning the military operations of Turkish armed forces in Syria.
Yılmaz detained on January 21, 2018 and later officially arrested on January 22, 2018. He was released on May 16, 2018.
The first hearing took place on October 25, 2018. Yılmaz joined the hearing via Audio-Visual Informatics System (SEGBİS) due to being detained in relation to a separate case. Yılmaz gave his defense, stating the photo he shared did not contain any criminal element that incites public to hatred and hostility. He denied all the charges and requested his acquittal.
During the third hearing on January 25, 2019, it was reported that the charges against journalists was changed with "degrading Turkish nation, state of Republic of Turkey, the organs and institutions of the state" under the Article 301 of the Turkish Criminal Code, changing the original charges of "inciting public to hatred and hostility." As the persecution under the Article 301 is subject to the permission of the Minister of Justice, the court decided to postpone the trial until a reply from the Ministry.
Local rights groups reported that the Ministry granted the permission on August 27, 2020. Therefore, the next hearing was scheduled for January 18, 2021.