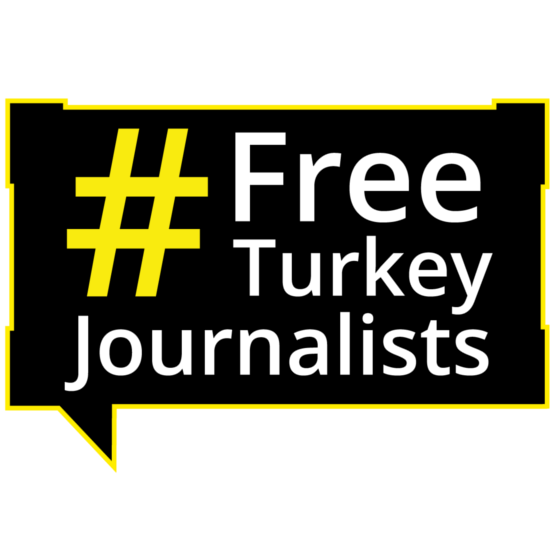 Jake Hanrahan, Philip John Pendelbury, Mohamed İsmael Rasool
Defendants: Jake Hanrahan, Philip John Pendelbury, Mohamed İsmael Rasool
Media Outlet and Position: VICE News – Reporter, cameraman, translator
Accusations: Aiding and abetting a terrorist organization; Spreading terrorist propaganda; Funding terrorist organization;
Possible sentence: 15 up to 67 years
Court: Diyarbakır 8. High Criminal Court
Case Background:
Jake Hanrahan and Philip John Pendlebury, the reporter and cameraman for VICE News respectively, along with their translator Mohamed İsmael Rasool are accused of "aiding and abetting a terrorist organization," "spreading terrorist propaganda" and "funding a terrorist organization" while filming a documentary in the southeast of Turkey.
Hanrahan and Pendlebury were filming a documentary for American VICE News in August 2015 in southeastern Turkey provinces of Diyarbakır and Şırnak where clashes took place in urban areas between Turkish armed forces and outlawed PKK. Rasool, who stated that he had previously worked for Associated Press, was with the journalists as their translator in the region. They all were arrested on August 28, 2015 following an anonymous tip that claimed Hanrahan and Pendlebury were recruiting terrorists to attack the military.
Hanrahan and Pendlebury were released on September 3, 2015 and were deported immediately, while Rasool remained in jail.
The indictment prepared against British journalists cited that Hanrahan and Pendlebury's actions could not be considered as journalistic activities and that their purpose of coming to Turkey was to help outlawed PKK by profiling them as a legitimate entity to the international community.
The first hearing took place on February 27, 2017. In the following hearings, the court decided to wait for Hanrahan and Pendlebury's statements to be taken in the country of residence.
During the tenth hearing on December 24, 2020, the court ruled to wait for statements to be taken from abroad.
During the most recent hearing on May 20, 2021, the presiding judge stated that the letters rogatory sent to the UK by the Turkish Ministry of Justice for the statements of the British journalists Hanrahan and Pendlebury taken from abroad has not yet been responded by the British authorities.
The prosecutor requested to wait for the reply by the authorities, while defendants' lawyers requested the information be asked on the final status of the letters rogatory of the British authorities. Lawyers stated that the representatives of British Ministry of Internal Affairs said that they had not received the letters in question and they requested that the missing documents in the case file be completed.
The court ruled to wait for an official reply to be submitted and adjourned the next hearing until November 23.