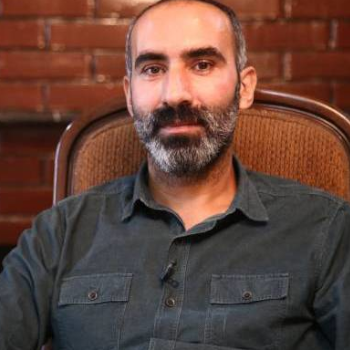 Defendants: Kenan Kırkaya
Media Outlet and Position: Yeni Yaşam Newspaper – Journalist
Accusations: Making terrorist propaganda
Possible sentence: –
Court: Ankara 32. High Criminal Court
Case Background: 
Kenan Kırkaya, a journalist for pro-Kurdish Yeni Yaşam newspaper, is facing charges of "spreading terrorist propaganda" over his columns and social media shares on Turkey's policy on Kurdish issues.
The indictment dated July 31, 2019, cited Kırkaya's social media posts shared between 2014-2015, as well as, his column titled "Attack on Kurdistan is not only about censorship",  which was published by Yeni Yaşam on July 20, 2019. A strong pro-government outlet Yeni Akit had targeted Kırkaya for  "attacking the Turkish state". The indictment followed this blatant targeting of journalist on Yeni Akit newspaper.
In 2018, an arrest warrant for Kırkaya was issued over his social media posts in dispute.
During the first hearing of the case on December 5, 2019, Kırkaya could not attend the hearing due to health problems. Court adjourned the hearing until January 23, 2020.
During the second hearing on January 23, the prosecutor submitted a final opinion, requesting a sentence for Kırkaya on charges of "terrorist propaganda". The court granted additional time for the preparation of Kırkaya's final defense and adjourned the hearing until March 5.
During the hearing on March 5, Kırkaya delivered his defense stating that he did not post the messages he is being accused for, his social media account was hacked, and requested to be acquitted. The court decided to ask if the Constitutional Court have a decision on whether the social media accounts could be investigated by the law enforcement without a judge's decision, and if so to request a copy of the decision. The trial was adjourned until June 4.
Due to suspension of all judicial proceedings since early March until June 15 because of COVID-19 pandemic, the June 4 hearing is postponed.