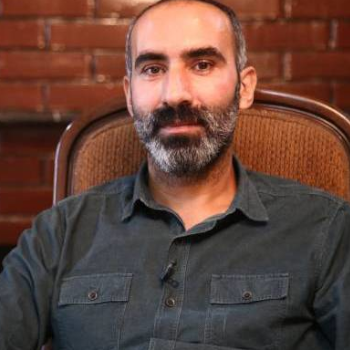 Defendants: Kenan Kırkaya
Media Outlet and Position: Dicle News Agency – Correspondent
Accusations:  Membership of a terrorist organization
Possible sentence: up to 15 years
Court:  Ankara 14. High Criminal Court
Case Background:
Kenan Kırkaya, the former correspondent of now-shuttered Dicle News Agency, is facing the charges of "membership of a terrorist organization" in a case trial along with eight other defendants.
The indictment cited Kırkaya's participation to the TV show called "Ankara'ya Bakış" (Glance to Ankara) as moderator on Med Nuce TV, a channel that was claimed to be linked to the outlawed Kurdistan's Workers Party (PKK), as criminal evidence. Kırkaya's employment as an editor of Dicle News Agency (DIHA) is also cited as evidence in the indictment. The allegations against Kırkaya also included his alleged prison visits to some convicts for links to the PKK.
The first hearing was held on August 3, 2017.
During the fourth hearing on July 10, 2018, Kırkaya's lawyer requested his notebook confiscated and shown as evidence in the indictment stating that the notebook consisted of a manuscript Kırkaya was working on to complete his book. The court granted the request, deciding a copy of Kırkaya's confiscated notebook to be re-instated.
The prosecutor submitted the final opinion on the case during the tenth hearing on March 31, 2020, marking almost three years in trial process, requesting Kırkaya's acquittal.
During the twelfth hearing on November 24, 2020, Kırkaya requested his acquittal, citing the prosecutor's final opinion. Kırkaya also requested the return of his original notes for the book, which was seized during the investigation. The court decided that Kırkaya's request for the return of the original notes to be evaluated at the next hearing.
Kırkaya and his lawyer did not attend the thirteenth hearing on February 17, 2021, submitting an excuse for leave.
During the most recent hearing on May 21, the court ruled to adjourn the next trial to September 28, 2021.