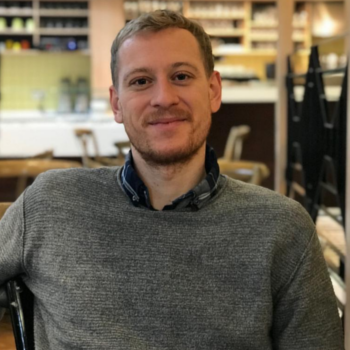 Defendants: Max Zirngast
Media Outlet and Position: Re:volt Magazine – Journalist
Accusations: Making terrorist propaganda; Membership of a terrorist organization
Possible sentence: –
Court: Ankara 26. High Criminal Court
Case Background: 
Max Zirngarst, an Austrian journalist with re:volt magazine, was arrested on September 12, 2018, following a police raid on his house. After three months in pretrial detention, Zirngast was released on December 24, 2018 with a travel ban, pending trial.
Zirngast has been living in Turkey for years, studying and writing for different outlets such as re:volt, Jacobin, and Toplumsal Özgürlük. He had reported critically on the Turkish government and Turkish-Kurdish issues in the country. He also contributed to the book, "The Fight for Kobanê".
His first hearing took place on April 11, 2019, and he was charged with "producing terrorist propaganda" and "membership in a terrorist organization". In his defense statement, Zirngast denied the charges, requested the travel ban on him be lifted, and also requested his acquittal. The court denied all of his requests but did lift the requirement that he check-in with the police on a weekly basis. His next hearing is set for September 11, 2019.
Read more about his case in his interview here.