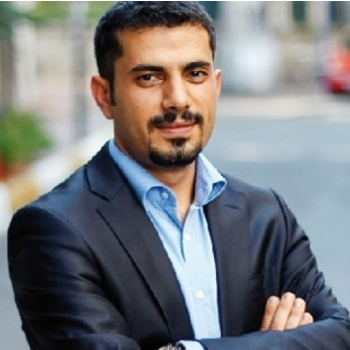 Mehmet Baransu, Murat Şevki Çoban
Defendants: Mehmet Baransu, Murat Şevki Çoban
Media Outlet and Position: Taraf Newspaper – Columnist, Managing Editor
Status: Imprisoned (names in bold)
Facility: Silivri Prison, İstanbul
Accusations: Possessing and revealing secret documents in relation to national security
Possible sentence: 26 up to 52 years
Court: Anadolu 10. High Criminal Court
Case Background: 
Mehmet Baransu, a former columnist for the now-shuttered Taraf newspaper, and Murat Şevki Çoban, the daily's former managing editor, are being accused of "possessing and revealing secret documents pertaining to national security" over an article published in 2013. The case was filed upon the National Intelligence Agency's (MİT) complaint, accusing the journalists of possessing secret MİT documents and revealing them via the press. The prosecution is asking for a sentence of up to 52 years for both Baransu and Çoban.
During a hearing on October 17, 2018, the trial was adjourned in order for missing documents to be submitted until December 12, 2018.
The 18th hearing took place on March 6, 2019, but Baransu was unable to attend due to health-related concerns. The case was adjourned until June 19, 2019.
On June 19, 2019, during the 19th hearing in the case, the court announced its interim decision and decided to send the case file over to the Chief Prosecutor's Office for a final opinion. The next hearing was scheduled for September 24, 2019.
During the hearing on September 24, the prosecutor noted the alleged crimes committed via press and requested a decision of non-jurisdiction, which transfers the judicial responsibility of the appointed court  to another court. Next hearing was to be held on October 24, 2019.
On October 24, 2019, the 21st. hearing in the case lasted about 20 minutes. The lawyer on behalf of MİT objected to the prosecutor's request in the previous hearing of non-jurisdiction and demanded a final opinion. The prosecutor requested additional time for re-evaluation.
The next hearing will be held on December 4, 2019.
Baransu was already arrested on March 2, 2015, on charges of "revealing information that is to be kept secret for the security and political benefit of the state". He was also given a 10-month prison sentence in June 2015, on a separate charge of insulting President Erdoğan in a series of tweets.
Baransu and four other Taraf journalists are being tried on several charges in another case related to an alleged military coup plan named the "Balyoz Operation" in 2010. Journalists are accused of "revealing state secrets" in their reports at the time of those generals' trials who allegedly planned the Balyoz Operation. The generals were acquitted of all charges, yet the journalists' detention and their trials continue.