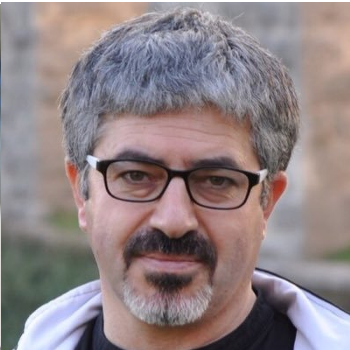 Defendants: Mehmet Gündem
Media Outlet and Position: Zaman, Milliyet – Columnist, Writer
Status: Imprisoned
Facility: Silivri Prison, İstanbul
Accusations: Membership 0f a terrorist organization
Possible sentence:  7,5 up to 15 years
Court: İstanbul 35. High Criminal Court
Case Background: 
Mehmet Gündem, a former writer for several media outlets including now-closed Zaman, Tercüman, Yeni Şafak, Milliyet newspapers and TRT Haber, was arrested on November 9, 2017, as part of an operation against the Journalists' and Writers' Foundation (GYV), which was closed down under a decree law.
GYV was an organization allegedly affiliated with U.S.-based cleric Fethullah Gülen, whom Turkey's government blames for the July 15, 2016 coup attempt. Gündem is charged with "membership of a terrorist organization" together with two other journalists, Behram Kılıç and Nuh Gönültaş. The latter is also in detention in relation to the same operation against GYV.
Gündem was brought to the court for the first time on August 14, 2018, after 10 months in pretrial detention. Gündem is accused of using "ByLock", an encrypted-communications application for mobiles said to have been used by Gülen followers.
During the hearing, Gündem's lawyers requested the police report to be represented on whether a ByLock application was found in journalist's phone. The court asked the police report to be prepared for the next hearing.
During the third hearing on March 14, 2019, the court ruled the continuation of Gündem's detention and adjourned the trial until May 8.