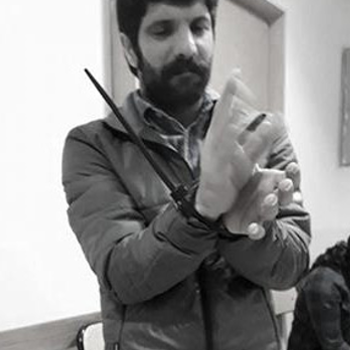 Defendants: Mustafa Göktaş
Media Outlet and Position: Özgür Gündem, Özgürlükçü Demokrasi – Correspondent
Status: Imprisoned
Facility: Urfa T-type Prison
Accusations: Membership of a terrorist organization; Spreading terrorist propaganda
Possible sentence: –
Court: Urfa 2. High Criminal Court
Case Background: 
Mustafa Göktaş, a Şanlıurfa correspondent of now-shuttered Özgür Gündem and Özgürlükçü Demokrasi newspapers, was arrested on March 16, 2018, over accusations of "terrorist propaganda" and "membership of a terrorist organization". Göktaş was initially detained on March 2 in Istanbul during a security control check after he learned that an investigation had been opened concerning him. Later he was sent to Şanlıurfa Courthouse under detention to be brought on a trial.
His phone calls and press releases were used as evidence in the court case. Case's 5ht hearing took place on May 23, 2019. Currently imprisoned at Urfa Prison, Göktaş could not give defense at the hearing due to his critical condition after being on hunger strike since March 1. Göktaş's lawyer asked for additional time for preparing final statements.
Court adjourned the next hearing until September 12.