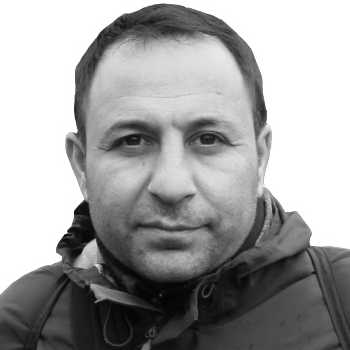 Defendants: Onur Emre Yağan
Media Outlet and Position: İleri Haber – Former Editor-in-Chief
Accusations: Insulting the President
Possible sentence: –
Court: İstanbul 53. Criminal Court
Case Background: 
An investigation was launched against journalist Onur Emre Yağan by the Chief Public Prosecutor's Office of Mazgirt district of Tunceli while he was the editor-in-chief of the İleri Haber website.
It was alleged that the investigation about Yağan was started upon a notice, which  alleged that "Yağan has an element of crime in his social media posts".
Yağan, the former editor-in-chief of İleri Haber news site, faces an investigation filed by the Chief Public Prosecutor's Office of Mazgirt district of Tunceli following an anonymous complaint to the police regarding his social media posts, alleged to contain criminal elements. 
The Mazgit Public Prosecutor's Office sent the investigation file to Istanbul Anadolu Chief Public Prosecutor's Office with the decision of non-jurisdiction. 
Yağan was accused of "insulting the President" through his social media posts. President Recep Tayyip Erdoğan was included in the indictment as a "victim".
In the indictment, it was claimed that "the posts exceeded the limits of freedom of thought and expression and reached to the extent of an insult."
The first hearing of the trial of Yağan had initially  scheduled for March 26, 2020 at Istanbul Anadolu 53. Criminal Court. However, the hearing was postponed  because of the coronavirus pandemic.
The second hearing of the trial took place on September 10, 2020. The judge did not allow observers to enter the courtroom citing the pandemic measures.
Yağan gave his first defense at the hearing. He rejected all charges and stated that he did not work at the "İleri Haber" website at the time of the posts that are the subject of the accusation. He asked for his acquittal or a suspended sentence. 
The judge gave Yağan's lawyer additional time for defense. 
The third hearing will be held on October 22, 2020.