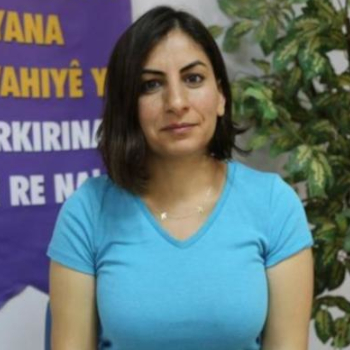 Defendants: Safiye Alağaş
Media Outlet and Position: JinNews news agency – News Director
Accusations: Terrorist propaganda
Possible sentences: up to 5 years
Court: Diyarbakır 4. High Criminal Court
Case background:
The Information and Communication Technologies Authority (BTK), the national communications regulatory and inspection authority in Turkey, filed a complaint about Safiye Alağaş, the news director of JinNews, which is a women's news agency that publishes in multiple languages, including Kurdish.
Following BTK's complaint to the Diyarbakır's Public Prosecutor's office, a lawsuit was filed against Alağaş in relation to news articles published under her watch. Alağaş is accused of "making terrorist propaganda" and faces a sentence up to five years in prison.
The Diyarbakır-based news agency has been blocked multiple times by BTK. News articles and photos of outlawed PKK leader Abdullah Öcalan and of members of insurgent groups used in the articles have been cited as criminal evidence in the indictment.
She was not able to attend her second hearing on December 11, 2018, at which point the prosecutors announced they would merge this case with a previous case against her on the same charges argued before the Van 4. High Criminal Court.  After granting her lawyer additional time to submit missing documents and re-evaluate the case for her acquittal in light of the merged case files, the court set her next hearing for May 23, 2019.