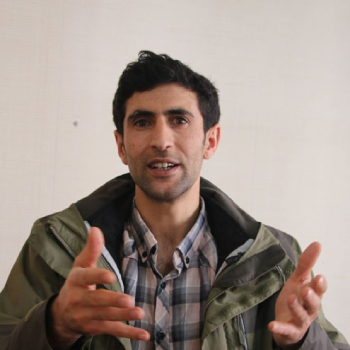 Defendants: Selman Keleş
Media Outlet and Position: DİHA – Reporter
Accusations: Membership of a terrorist organization
Possible sentence: –
Court: Van 5. High Criminal Court
Case Background:
Selman Keleş, a reporter for now-shuttered Dicle News Agency (DİHA), was arrested on March 30, 2017, together with his colleague Arif Aslan while taking photos near the municipality building of eastern city Van. Reporters were charged with "membership of a terrorist organization" while the photos taken were cited as evidence.
Both Keleş and Aslan were released during the first hearing on November 21, 2017, marking almost eight months in pretrial detention.
Keleş's file was separated during the eighth hearing on September 3, 2020.
The first hearing of the separated trial against Keleş took place on November 25, 2020. Keleş, who had fled to Switzerland due to the charges brought against him. The court ruled to wait until the arrest warrant for Keleş is executed.
Keleş's lawyers did not attend the hearing on February 9, 2021, submitting an excuse for absence.
During the most recent hearing on May 25, 2021, the court accepted the excuse of Keleş's lawyer for absence and adjourned the hearing until September 7, 2021.