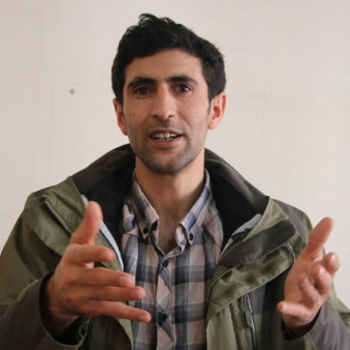 Defendants: Selman Keleş, Arif Aslan
Media Outlet and Position: DİHA – Journalists
Accusations: Membership of a terrorist organization
Possible sentence: –
Court: Van 5. High Criminal Court
Case Background: 
Selman Keleş and Arif Aslan, journalists for shuttered Dicle News Agency (DİHA) were arrested on March 30, 2017, on charges of "membership of a terrorist organization". DİHA was closed down by a non-governmental decree under the state of emergency following the coup attempt on July 15, 2016.
Both Keleş and Aslan are accused in relation to their activity as journalists and over photographs, they allegedly 'secretly' took of Van's municipality building which were presented in the case as evidence of a crime.
Both journalists were released following the first hearing on November 21, 2017, having already served almost eight months in pretrial detention.
During the hearing on June 5, 2018, journalist Aslan attended the trial with his lawyers while Keleş did not appear before the court. The court issued an arrest warrant for Keleş in a separate case investigation recently opened in Erzurum province.
During a hearing on November 15, 2018, journalists' lawyers repeated the initial statements. The court adjourned the hearing to March 21, 2019, in order for the missing documents in the file to be completed.
During the seventh hearing on September 5, Aslan was present in the courtroom with his lawyers. Keleş is absent after he fled the country. Aslan's lawyers requested Keleş's file to be separated from the case. The court adjourned the hearing until January 16, 2020, in order to evaluate defense request.