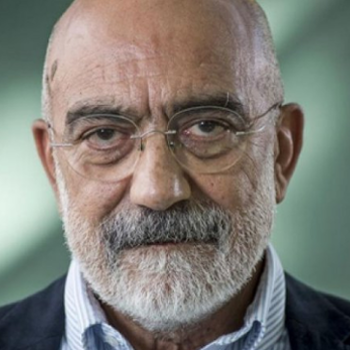 Defendants: Ahmet Altan
Media Outlet and Position:  Taraf newspaper – Columnist
Status: Imprisoned
Facility: Silivri Prison, Istanbul
Accusations: Violation of the confidentiality of an investigation; Attempt to influence the judicial process
Possible sentence: –
Court: Anadolu 2. Criminal Court, İstanbul
Ahmet Altan, novelist and a journalist of now-closed Taraf newspaper, is being charged with "violation of the confidentiality of an investigation" and "attempt to influence the judicial process" over his article published in 2009.
Altan was arrested with his brother Mehmet Altan, an economics professor and columnist, on September 10, 2016. Both stand accused of acting to use their positions in the media to further the aims of the religious movement led by Pennsylvania-based cleric Fethullah Gülen, who Turkey's government accuses of having established a "parallel state structure" and who the government blames for being behind the coup attempt.
The fourth hearing in this case took place on September 5. Altan could not attend to the hearing from his prison cell in Silivri due to technical problems of video-conference link SEGBIS. The court noted that the information on another case for compensation held by Ankara court where Altan was the complainant has not been received yet. The court adjourned the next hearing until November 12 in order to receive the requested information.
Altan has several other ongoing cases on different charges including "insulting the president," "attempt to overthrow the constitutional order," "spreading terrorist propaganda" and "aiding and abetting a terrorist organization". Altan was given an aggravated life sentence along with five defendants in the case in February 2018. After a regional court of appeal's decision on rejecting all defendants' appeal, defendants' lawyers applied to the Supreme Court of Cassation. The 16th Criminal Chamber of the Supreme Court of Appeals overturned the aggravated life imprisonment sentences given to the six defendants for violation of the Constitution, ruling a retrial on new charges. The retrial will start on October 8, 2019, with the charges of "for aiding and abetting a terrorist organization".