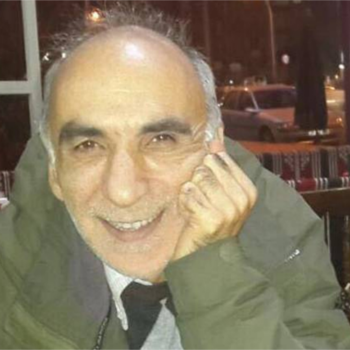 Defendants: Haydar Ergül, + 18 others
Media Outlet and Position: Demokratik Modernite Journal – Editor
Accusations: Terrorist propaganda; Membership of a terrorist organization
Possible Sentences: –
Court: İstanbul 22. High Criminal Court
Case Background: 
Haydar Ergül, an editor for Demokratik Modernite journal, was arrested on January 23, 2018, based on accusations of "making terrorist propaganda" and "membership in a terrorist organization". Ergül had been detained on January 16 at Diyarbakır Airport and brought to Istanbul's Çağlayan Courthouse, where he gave testimony.
The case has 18 others as co-defendants from Kurdish political parties, Democratic Regions Party (DBP) and Peoples' Democratic Party (HDP), along with journalist Ergül. All defendants are in pretrial detention since raids by the police on their houses in late January.
During the 8th hearing on April 5, 2019, Ergül was released under judicial control after 15 months in detention, pending trial. The court ruled the continuation of detention for 5 other defendants in the case and adjourned the next hearing until June 28.
During the hearing on June 28, the defendants submitted their statements following the witness statements and requested their acquittal. The court released all defendants in detention in its interim ruling. The court ruled to wait for the report from the forensic medicine institute regarding a vocal comparison and adjourned the trial until December 26, 2019.