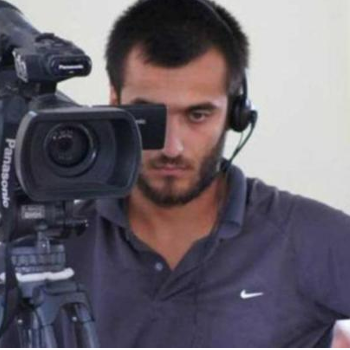 Kemal Demir, Kemal Karagöz
Defendants: Kemal Demir, Kemal Karagöz
Media Outlet and Position: TV10 – Cameraman and staff
Accusations: Membership 0f a terrorist organization; Aiding a terrorist organization
Possible sentence: –
Court: İstanbul 28. High Criminal Court
Case Background: 
Now shut-down, Alawite TV10's cameraman Kemal Demir and staff member Kemal Karagöz were arrested on November 25, 2017. Karagöz was released on parole on December 1, 2017,
Demir, however, was sent to Istanbul's Silivri Prison. His charge sheet was not brought to court for over six months, until his first hearing on July 3, 2018. After spending over a year in prison, Demir was released in February 2019, though he remains on parole and is barred from leaving the country.
During the second hearing on May 2, the court requested digital material to be examined, rejecting defense lawyers' request to lift travel ban on reporters. TV10 staff were excused from physically attending next hearings. Trial was adjourned until September 10.
During the hearing on September 10, the representatives of IPI and Committee to Protect Journalists (CPJ), who were present to monitor the trial, were denied entry to the courtroom by the head judge. Similarly, other observers and the press have not been allowed to attend the hearing although the official records noted that an open hearing took place. The written records noted that there were no audience at the hearing other than the defendant Kemal Demir and his lawyer.
Today #Turkey judge didn't allow press nor intl observers from IPI and @pressfreedom to monitor trial of staff of now-closed TV10 at Çağlayan Courthouse. Yet official records state it was an open hearing.#FreeTurkeyJournalists#PressFreedom#FreeTurkeyMedia pic.twitter.com/keYihcxOhb

— IPI (@globalfreemedia) September 10, 2019
The court ruled to forcibly bring one of the witnesses in the case to the next hearing and ruled to remain the travel ban on defendants. Next hearing is scheduled for November 14.